About Us
"Serving the worldwide pulp, paper and paperboard industry since 1991 and for four generations specializing in Latin American trade."
---
From mill to market…
Silvania Resources, Inc. is a forest products trading company focused on developing valuable business and supply chain service solutions through long-term relationships.  We maintain a day to day interaction with our suppliers and customers, whose confidence and respect we continuously strive to earn and uphold through an emphasis on integrity, transparency and accountability.  We care about the environment and partner with companies who are dedicated to sustainability.
Established in 1991 and managed by two generations of Thilens, our marketing expertise and intimate knowledge of the woodpulp, paper, paperboard, packaging and related industries spans fifty-nine years.  We serve our customers and suppliers worldwide with import, export and a host of related services including transportation, warehousing and distribution, documentation, insurance, financing, banking, credit risk and market information.
We offer reliable and continuous performance, while always adapting to changing market conditions.  Our advanced communications and order processing capabilities allow us to deliver orders rapidly and efficiently.
Our markets:
North, Central and South America, the Caribbean, Eastern and Western Europe, Australia, New Zealand, Asia, Africa and the Middle East.
Our products:
We operate under two divisions; Pulp Sales: Bleached and unbleached softwood kraft, bleached eucalyptus kraft, bleached sulphite, CTMP, fluff, specialties and secondary fibers. Paper Sales:  Virgin kraft linerboard, test linerboard, semi-chemical fluting, recycled medium, white-top linerboard, coreboard, bleached and natural extensible sackkraft, flat multiwall sackkraft, MF & MG bleached & unbleached kraft papers, ribbed kraft, white & colored glassine, greaseproof, bleached board, coated and uncoated SBS, milk carton stock, cup stock, folding box board, clay coated duplex board, coated & uncoated SUS (carrierboard), file stock, standard & improved newsprint, book papers, directory paper, SC, LWC, MWC, MFC, coated wood-free, uncoated wood-free, cut-size copy paper, art paper, litho, label paper, base papers, laminated papers, colored papers, carbonless papers, tissue & toweling, security papers and various other specialties.
"Please feel free to contact us. It will be our pleasure to serve you."
---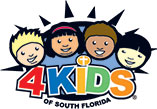 Silvania is a proud sponsor of 4KIDS of South Florida, Inc.
"Providing Hope… For Kids in Crisis"